Leg-spinner Rehan Ahmed has become the youngest player to play Test cricket for England after making his Test debut in the third Test against Pakistan.
18-year-old Rehan has broken Brian Close record of youngest debut in Test cricket, which was in 1949. Rehan Ahmed and wicketkeeper Ben Foakes are in England's Karachi Test squad in place of James Anderson and all-rounder Will Jacks.
England has already won the series and is now eyeing a clean sweep in the Test series. No visiting team has so far not beaten Pakistan 3-0 at home, while England has only achieved three clean sweeps in overseas Test series of three matches or more.
Leicestershire's Rehan Ahmed was 18 years and 126 days old when he made his Test debut on Saturday. While earlier, former captain Brian Close was 18 years and 149 days old at the time of their Test cricket debut. when he played his first match against New Zealand at Old Trafford 73 years ago.
Who Is Rehan Ahmed Youngest Player of England Team?
Rehan Ahmed will be the youngest player to debut in Men's Test cricket for England. He was Born on 13th August 2004 in Nottingham, England, Rehan Ahmed's father is from Pakistan, but he lives in England.
Rehan Ahmed was part of the England team in the ICC U-19 World Cup in West Indies this year, where he took 12 wickets in 4 matches. After his excellent performance in the U-19 World Cup, there was strong support from the English media and former players for his inclusion in the team.
After gaining popularity in the Under-19 World Cup, Rehan Ahmed got a chance to represent Leicestershire in the English county season.
England captain Ben Stokes told BBC Sports: 'I've been watching him (Rehan) closely without telling him.' This is the perfect opportunity for Rehan to prove himself. There is not a lot of pressure on them to perform, they just must enjoy their game.
"You only make your debut once; you can never do it again. If we make him feel that he has a ball of a time, and he takes wickets and scores runs, it will be great for him."
Rehan Ahmed was feeling unwell on Friday and left training early but has nevertheless been included in the England squad.
Stokes appraises Rehan Ahmed: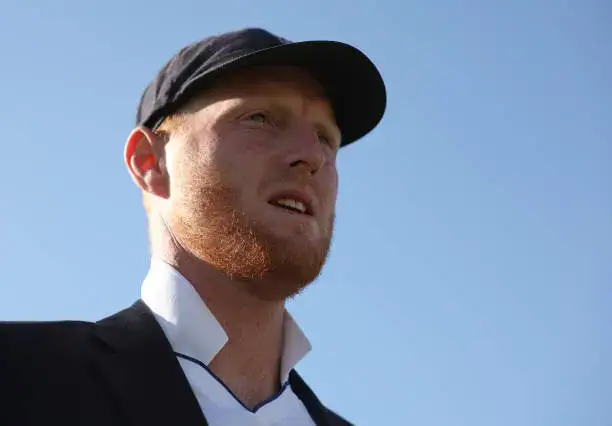 Rehan Ahmed has played only three first-class matches and has taken nine wickets at an average of 30. He was part of the England squad that reached the final of the Under-19 World Cup that year and played in the girth for the England Lions against the visiting South Africa team.
He was in the England Lions squad for a training camp in the United Arab Emirates and was in the full squad for a warm-up match in Abu Dhabi in November.
Rehan Ahmed has the second front-line spin bowling choice in the England squad for the tour of Karachi. And the ball is expected to spin on this pitch. Rehan considers himself a batsman and scored a century at number five for Leicestershire against Derbyshire in his last first-class match in September.
Also Read: Who is Omar Meziane, the chef of England cricket team?
Rehan Ahmed is fulfilling England's dream:
Jigar Naik, head of Talent Pathway in Leicestershire, told BBC Radio 5 Live that he, Rehan, is extremely talented.
"I think they do a lot behind the scenes. They work really hard. In fact, he has an impressive talent.
He added: 'When people saw him a few years ago, they all called him England's cricketer and he fulfilled that dream. It is unprecedented to see.
'He's a wonderful character: he's funny, and he radiates it. I think whenever they get a bat in their hands, they want to play cricket. And the same goes for everyone around them.
Rehan Ahmed's cricket career so far:
July 2016: At the age of just 11, he made headlines after dismissing Ben Stokes and Sir Alastair Cook during a net practice session at Lord's before England's Test match against Pakistan.
July 2021: Leicester included him in the ODI Cup squad against Yorkshire. Played seven matches, took five wickets and scored runs at an average of 44.5 with the bat.
November 2021: Signed a contract extension with Leicestershire despite not featuring in the County Championship.
January–February 2022: Played for England in the ICC Under-19 Cricket World Cup, taking 12 wickets in four innings.
April 2022: He is bought by Southern Brewers for The Hundred and his contract with Leicestershire is extended until 2026.
May 2022: The County Championship begins for Leicestershire.
September 2022: Scored a maiden century against Derbyshire in the County Championship.
November 2022: Included in England's Test squad for Pakistan's three Test matches.
December 2022: Becomes the youngest player to play Test cricket for England.