When asked about the Pindi Test pitch, Ramiz Raja said, "This is not an advertisement for our cricket. This pitch can be much better. Pindi Pitch is a Shame for me. I hope that the result of this match will still come out, but for me, this pitch is a source of embarrassment."
Pindi Pitch – Absolute Road 🛣️#PAKvENG pic.twitter.com/OXnTTToaN6

— عاقد (@aquidtweets) December 1, 2022
"I'm more disappointed than the fans, but unfortunately if we scratch a little bit these pitches are flat."
Pindi Pitch Pindi Pitch
in domestic Today pic.twitter.com/PvGyvHnJcE

— Mirzay. (@lmaomirzay) December 1, 2022
He said that 'Test cricket has not been played in Pakistan for a long time and this is also one of the reasons that we are being exposed on the issue of pitches. He told England that the way England batted was also noticeable. We also must think that now there is a need to play fast cricket in Test cricket as well.
Ramiz raja said About Asia Cup:
Pakistan Cricket Board President Ramiz Raja has again Clarified India's non-participation in the Asia Cup "If India does not come to play the Asia Cup in Pakistan, it is fine, but the Asia Cup will not be held in a neutral place."
During the ongoing Test match between England and Pakistan on Friday at the Pindi Cricket Stadium press box. PCB chairman Ramiz Raja said in an interview with reporters that the Asian Cricket Council has given Pakistan the hosting of the Asia Cup, if India team does not come to Pakistan, we understand that they have political problems, but it is not possible that the Asia Cup will be hosted from Pakistan to a neutral place, it is not going to happen.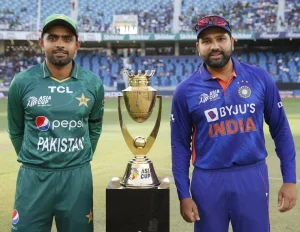 Ramiz Raja said that our planning for playing the World Cup in India will be based on India's participation in the Asia Cup. It is our right to host the Asia Cup. We are not saying anything that has not been given to us. And we are demanding, Pakistan has hosted the Asia Cup.
He said that if Sri Lanka and Bangladesh also do not come to play the Asia Cup in Pakistan. If it takes place at a neutral venue, then we may not take part in the Asia Cup.